The Black Country in Old Black & White Photographs
The Society's new season of talks begins on Thursday 10th September at 7:30 pm in St. Andrew's Church, Bilston Street, Sedgley. The speaker is Eddy Hickey a keen photographer and member of Compton G. Camera Club, Wolverhampton.
His illustrated talk will appeal to everyone who treasures old photographs. Eddy has digitised around 100 images found on glass plates dating from the early years of last century. It is thought that many of the scenes were used on postcards.
As usual visitors are invited to come along. Individual talks cost £1. Annual membership of the Society costs £5 and gives free access to the programme of talks.
The Gornals - hidden delights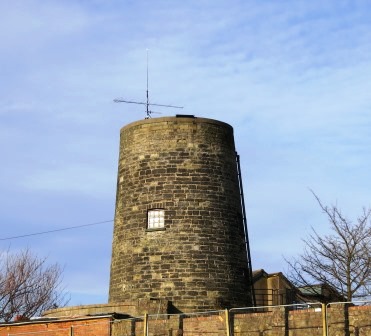 The very name 'Gornal' when prefixed with 'Upper' or 'Lower' conjures up two Black Country villages worth a visit.
The ridgeway village of Upper Gornal was written down as Over Gornal at least 400 years ago. Its most well-known hamlet is Ruiton dominated by a windmill and chapel.
Lower Gornal, one time Nether Gornal, lies to the west of the ridge. The lowest part is known as Gornal Wood. As the land falls away a labyrinth of streets can be explored.
In November 2014 Ned Williams, the well-respected Black Country historian, launched a book The Gornals. Packed with photographs and stories it is a worthy record of the villages.
If you are unable to find a copy, visit Ned's website.
A winter or spring walk is recommended. Search out chapels, churches, pubs, cottages and walls built in Gornal sandstone. Also take in stunning views to the west.
The SLHS 2015 / 2016 Programme

The 2015/2016 Programme is now available.
A full programme for 15/16 is announced with (as normal) meetings scheduled for Sept/Oct/Nov 2015 and Jan/Feb/Mar/May/Jun 2016.
2015 Summer Teaser

The photograph, from around 1900, shows two buildings vital to village life.
Send an email if you can identify them.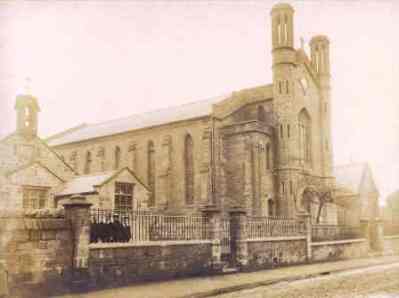 Sedgley Local History Society [SLHS]
Sedgley Local History Society [SLHS] is a Black Country group based in the village of Sedgley, which is situated at the northern tip of Dudley Metropolitan Borough and just 3 miles south of the centre of Wolverhampton.
Here, the heritage of the Manor of Sedgley, in south Staffordshire, is focused through its nine villages - Sedgley, Gospel End, Cotwall End, Upper Gornal, Lower Gornal, Woodsetton, Coseley, Ettingshall and Brierley. A history of people, places and events.
Please contact us if you have any comments, suggestions, contributions or questions.

Please note that genealogy isn't a prime interest of SLHS - it's a huge specialist area in it's own right. We provide a list of useful sites on our genealogy links page that will help you to begin your research, however if you have a specific query drop us a line!