The Life and Times of Alfred Hickman – Ironmaster
The next meeting of the Society takes place on Thursday 8th May at 7:30 pm in St. Andrew's Church, Bilston Street, Sedgley.
The very short Annual General Meeting is followed by a talk – The Life and Times of Alfred Hickman – Ironmaster.
The speaker is Chris Smith, local history author and editor of the community magazine Village Voice. He is on the trail of Alfred Hickman a Black Country industrialist, Wolverhampton MP, land owner and philanthropist.
In the 1860s his father, George, acquired the Springvale furnaces in Ettingshall which Alfred developed into a large steelworks. He embraced the latest methods to make iron and steel, and by the end of the century Alfred Hickman Ltd. was a major player in the industry.
As usual visitors are invited to come along. Individual talks cost £1.
2014 Winter Teaser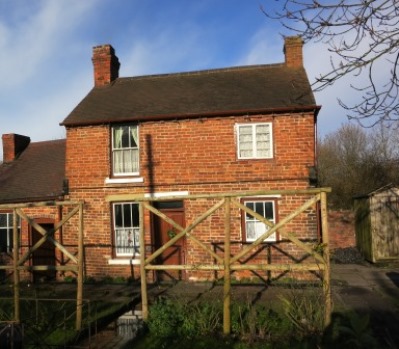 This C19th cottage was first built in one of the Sedgley Manor villages. We told you it was a moving story.
The 1840s cottage originally stood in Cooper's Bank Road, Lower Gornal. Coal mining had distorted the walls requiring external tie rods to be fixed to prevent collapse. In the late 1980s it was dismantled, transferred to the Black Country Living Museum and painstakingly reconstructed. Now furnished as a 1910s home it is known as the 'tilted cottage', Jerushah, named after the widow of owner Jack Bradley. She lived there until 1984.
2014 Spring Teaser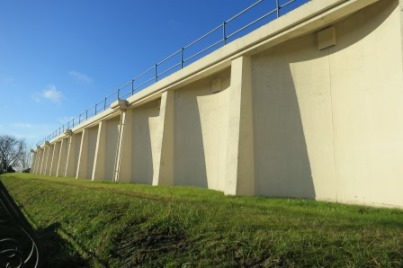 This structure, with a roof the size of West Bromwich Albion's football pitch, is nearly ninety years old. Discover its purpose and location.

Send an email with your answer.
Sedgley Journal No. 6

Old to print ... new to PDF. SLHS's occasional newsheet:
Sedgley Journal Number 6 - February 2013
Sedgley Local History Society [SLHS]
Sedgley Local History Society [SLHS] is a Black Country group based in the village of Sedgley, which is situated at the northern tip of Dudley Metropolitan Borough and just 3 miles south of the centre of Wolverhampton.
Here, the heritage of the Manor of Sedgley, in south Staffordshire, is focused through its nine villages - Sedgley, Gospel End, Cotwall End, Upper Gornal, Lower Gornal, Woodsetton, Coseley, Ettingshall and Brierley. A history of people, places and events.
Please contact us if you have any comments, suggestions, contributions or questions.

The SLHS 2012 / 2013 Programme

The 2013/2014 Programme is now available as a PDF.
Note this document is a PDF download: to read PDFs you will need Adobe Reader - if you haven't already got the capability the application is reliable, safe, and available free from Adobe at this site.