Magical Midlands Mystery Tour
The next meeting of the Society takes place on Thursday 12th February at 7:30 pm in St. Andrew's Church, Bilston Street, Sedgley.

Ian Bott, the ever popular Wednesbury based local historian and author, will be presenting an illustrated talk covering stately homes, beauty spots, a few wayside inns and lots more places of interest.
Ian invites you to board an on-screen charabanc to tour the delights of the region. It's a relaxing journey allowing you to muse "I know where that is, I've been there!!"
As usual visitors are invited to come along – admission £1. Annual membership of the Society costs £5 and gives free access to the programme of talks.
The Gornals - hidden delights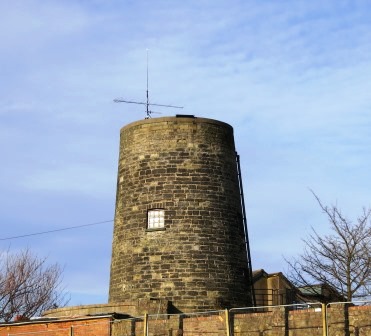 The very name 'Gornal' when prefixed with 'Upper' or 'Lower' conjures up two Black Country villages worth a visit.
The ridgeway village of Upper Gornal was written down as Over Gornal at least 400 years ago. Its most well-known hamlet is Ruiton dominated by a windmill and chapel.
Lower Gornal, one time Nether Gornal, lies to the west of the ridge. The lowest part is known as Gornal Wood. As the land falls away a labyrinth of streets can be explored.
In November 2014 Ned Williams, the well-respected Black Country historian, launched a book The Gornals. Packed with photographs and stories it is a worthy record of the villages.
If you are unable to find a copy, visit Ned's website.
A winter or spring walk is recommended. Search out chapels, churches, pubs, cottages and walls built in Gornal sandstone. Also take in stunning views to the west.
2014 Autumn Teaser - Answer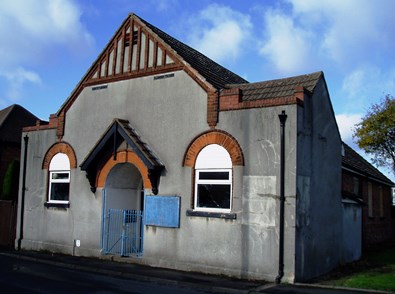 This building once played a central role in the life of a community. Now its services are no longer needed?
St. Cuthbert's Mission Church, founded by Christ Church, still stands in Broad Street, Wallbrook, Coseley. Worship began on October 27th 1896 and ended on July 4th 2004. Demolition was planned for autumn 2008 and the land used for two houses.
In 1919 the Mission was taken over by the Church Army. Captain Vivian Budden was appointed in October 1925. He stayed until October 1982. The intervening years were marked with periods of unemployment, World War Two and the total redevelopment of Wallbrook in the 1960s.
2015 Winter Teaser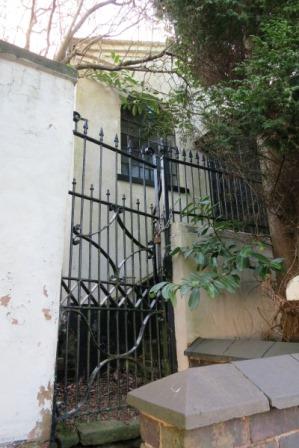 Over forty teasers have been set since 2003. Eventually 'the most difficult ever' had to make an appearance.

If you are up to the challenge send an an email with your answer.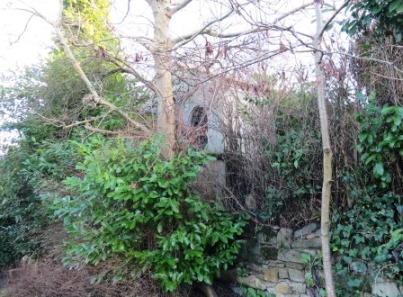 The SLHS 2014 / 2015 Programme

The 2014/2015 Programme is now available.
Note this document is a PDF download: to read PDFs you will need Adobe Reader - if you haven't already got the capability the application is reliable, safe, and available free from Adobe.
Sedgley Local History Society [SLHS]
Sedgley Local History Society [SLHS] is a Black Country group based in the village of Sedgley, which is situated at the northern tip of Dudley Metropolitan Borough and just 3 miles south of the centre of Wolverhampton.
Here, the heritage of the Manor of Sedgley, in south Staffordshire, is focused through its nine villages - Sedgley, Gospel End, Cotwall End, Upper Gornal, Lower Gornal, Woodsetton, Coseley, Ettingshall and Brierley. A history of people, places and events.
Please contact us if you have any comments, suggestions, contributions or questions.

Please note that genealogy isn't a prime interest of SLHS - it's a huge specialist area in it's own right. We provide a list of useful sites on our genealogy links page that will help you to begin your research, however if you have a specific query drop us a line!