A Missionary Family
The next meeting of the Society takes place on Thursday 12th May at 7:30 pm in St. Andrew's Church, Bilston Street, Sedgley
The very short Annual General Meeting is followed by a presentation – A Missionary Family.
Penny Smith is a keen family historian and active member of the BMSGH (Birmingham and Midland Society for Genealogy and Heraldry). She has researched an amazing story about a family of Victorian missionaries. The trail features the Midlands and south of England as well as more sunny climes much farther afield.
As usual visitors are invited to come along – cost £1.
2016 Winter Teaser

We asked if you could find the sculpture and tell us what it represented.
The sculpture, in Baggeridge Country Park, represents a miner cutting coal with an axe. A second miner, not shown, is using a rock drill. They are mounted on concrete blocks from the foundations of ventilation equipment used by Baggeridge pit. The Miners were unveiled in March 1998 to commemorate the 30th anniversary of the closure of the Gospel End mine.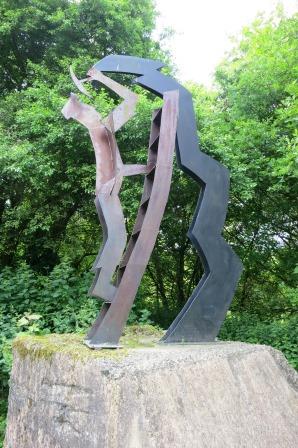 2016 Spring Teaser

Derelict factories are often linked to iconic household names.
Send an email if you can name the company.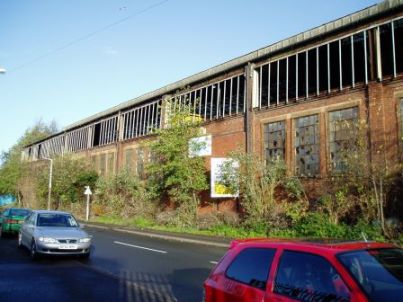 Sedgley Local History Society [SLHS]
Sedgley Local History Society [SLHS] is a Black Country group based in the village of Sedgley, which is situated at the northern tip of Dudley Metropolitan Borough and just 3 miles south of the centre of Wolverhampton.
Here, the heritage of the Manor of Sedgley, in south Staffordshire, is focused through its nine villages - Sedgley, Gospel End, Cotwall End, Upper Gornal, Lower Gornal, Woodsetton, Coseley, Ettingshall and Brierley. A history of people, places and events.
Please contact us if you have any comments, suggestions, contributions or questions.

Please note that genealogy isn't a prime interest of SLHS - it's a huge specialist area in its own right. We provide a list of useful sites on our genealogy links page that will help you to begin your research, however if you have a specific query drop us a line!
The SLHS 2015 / 2016 Programme

The 2015/2016 Programme is now available.
A full programme for 15/16 is announced with (as normal) meetings scheduled for Sept/Oct/Nov 2015 and Jan/Feb/Mar/May/Jun 2016.