The Black Country from the Air
The next meeting of the Society takes place on Thursday 11th May 2017 at 7:30 pm in St. Andrew's Church, Bilston Street, Sedgley.
The very short Annual General Meeting is followed by a presentation – The Black Country from the Air.
The speaker is Keith Hodgkins this year's President of the Black Country Society and passionate Black Country heritage campaigner. Keith's collection of aerial photographs cover the region from the 1920s to the 1980s showing how the landscape has changed over the decades.
The evening provides a challenge to identify towns and places of interest from an unusual viewpoint.
As usual visitors are invited to come along – cost £1.
2017 Winter Teaser - Answer

This building was used as a cinema for nearly 50 years. The challenge we set was to discover its original purpose.
The Picture House, at the south end of Dudley Road in Upper Gornal, was originally built as a 'public hall'. By 1912 Mr. J. Lewis was named as the proprietor of the Palace Electric Theatre – a cinema.
Ned Williams, the Black Country cinema and theatre researcher, discovered the Sedgley Public Hall Company built the premises in the 1880s with high hopes of owning a theatre! (In the early years some concerts did grace the stage.)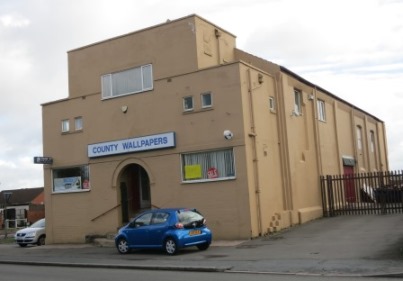 2017 Spring Teaser

This was a village favourite around 1950 – now demolition is threatened.
If you know the story, send an email.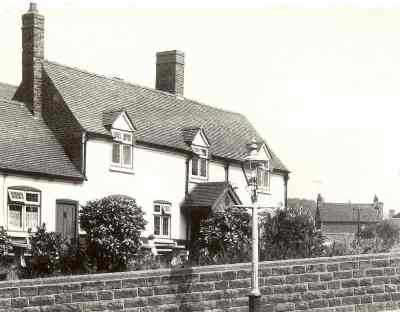 The SLHS 2016 / 2017 Programme

The 2016/2017 Programme has meetings scheduled for Sept/Oct/Nov 2016 and Jan/Feb/Mar/May/Jun 2017.
Visitors welcome.
Sedgley Local History Society [SLHS]
Sedgley Local History Society [SLHS] is a Black Country group based in the village of Sedgley, which is situated at the northern tip of Dudley Metropolitan Borough and just 3 miles south of the centre of Wolverhampton.
Here, the heritage of the Manor of Sedgley, in south Staffordshire, is focused through its nine villages - Sedgley, Gospel End, Cotwall End, Upper Gornal, Lower Gornal, Woodsetton, Coseley, Ettingshall and Brierley. A history of people, places and events.
Please contact us if you have any comments, suggestions, contributions or questions.

Please note that genealogy isn't a prime interest of SLHS - it's a huge specialist area in its own right. We provide a list of useful sites on our genealogy links page that will help you to begin your research, however if you have a specific query drop us a line!